From the Blog
Homework Help Stephanie Donaldson-Pressman, author of The Learning Habit and expert in family dynamics explains the importance of using the "10 minute rule" during homework time. Donaldson-Pressman also says it's our responsibility as parents to make sure our kids have a balanced life so they can learn life skills like communication, being part of a… Read More
****** IN THE NEWS ***** The Learning Habit Featured on THE TODAY SHOW!
Too much homework?
Author and education expert Stephanie Donaldson-Pressman is featured on The Today Show discussing homework and family stress.
MEET OUR EXPERTS
Stephanie Donaldson-Pressman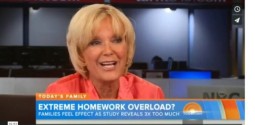 Family Therapist, Lecturer, and Co-Author of The Learning Habit
Dr. Robert M. Pressman

Director of research for the New England Center of Pediatric Psychology, board certified in Family Psychology
****** IN THE NEWS ***** "The Learning Habit" Featured on CNN!
Kelly Wallace, CNN
Donaldson-Pressman, co-author of "The Learning Habit" discusses the effects of homework on families.
Rebecca Jackson

Neuropsychological Educator, Speaker, and Co-Author of The Learning Habit
Good Parent Foundation
Research based approaches to learning and education
Learn more about our "balanced homework habit" initiative, and our commitment to educating the whole child.
Featured in Parents Magazine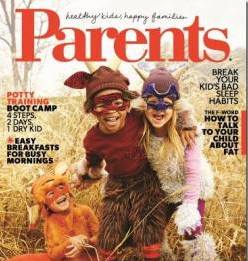 Parents Magazine picked "The Learning Habit" as their October MUST READ!
Featured in REAL SIMPLE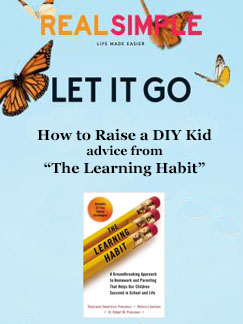 How to Raise a DIY Kid Advice from "The Learning Habit"
Education Research
Latest Tweets
Digging her heals into the homework debate; Stephanie Donaldson Pressman pushes back on CNBC. #thelearninghabit https://t.co/VcVp5SAyrA

4 days ago

Thoughts on "no homework at all" being assigned at some schools?? Would love to hear from parents of middle... https://t.co/kCi4ERdubt

5 days ago

"Don't do laundry on Sundays!" College freshman share some wisdom with high school students via Cranston Herald. https://t.co/eKkucUQy1X

9 months ago
Follow Us
Sign up for our mailing list.