From the Blog
Many parents and teachers have emailed asking for additional information about Balanced Homework Habits.  Educating the whole child isn't an easy task.  That's why it is necessary for both parents and educators to utilize a balanced homework routine.  It is based on research and interviews with elementary and middle school teachers across the United States who have… Read More
Education Research
Featured in REAL SIMPLE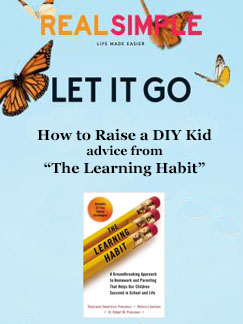 How to Raise a DIY Kid Advice from "The Learning Habit"
Featured in Parents Magazine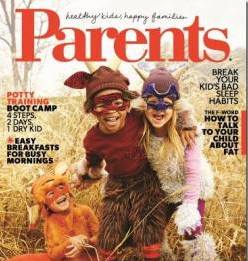 Parents Magazine picked "The Learning Habit" as their October MUST READ!
Good Parent Foundation
Research based approaches to learning and education
Learn more about our "balanced homework habit" initiative, and our commitment to educating the whole child.
Rebecca Jackson

Neuropsychological Educator, Speaker, and Co-Author of The Learning Habit
Praise For The Learning Habit
"Three authors—a psychotherapist, a pediatric psychologist, and a neuropsychological educator who are all parents—have compiled a guide that bamboozled moms and dads will welcome. This volume, which is based on a three-year study—the largest study of family routines ever conducted—is chock-full of examples from real families sorting through tough parenting decisions and provides valuable counsel." - Publishers Weekly
"As kids rely more and more on digital forms of communication, their verbal skills are eroding. If you are raising kids, this book is an essential tool." - Bill McGowan, author of Pitch Perfect: How to Say it Right the First Time, Every Time
"This book presents one of the most important and innovative approaches to parenting and habit formation I've seen in years. It's a must-read for parents and educators." - S. Richard Sauber, Ph.D., Editor-in-Chief, The American Journal of Family Therapy
"Wonderful book. The synthesis of case studies, interviews and impeccable research makes this a great read and a helpful and user-friendly manual for parents." - Joel K Weltman, MD, PhD, Clinical Professor Emeritus of Medicine Alpert School of Medicine, Brown University
Dr. Robert M. Pressman

Director of research for the New England Center of Pediatric Psychology, board certified in Family Psychology
Stephanie Donaldson-Pressman

Family Therapist, Lecturer, and Co-Author of The Learning Habit
Latest Tweets
Here's what happened when a San Antonio mom unplugged her 5 year old... Yes, we love this story!
http://t.co/zBR5Xu89nv

18 days ago

Praise for book, "The Learning Habit" via @KABBFOX29 ! #Unplugged #childhood leads to better results.
http://t.co/lcXugOp2s9

18 days ago

Via @FOX29philly Unplugged childhood leads to better results. #Learninghabit
http://t.co/lcXugOp2s9

18 days ago
Follow Us
Sign up for our mailing list.